CATERING: Our menus are designed to make it easy and convenient for you to plan for all of your catering needs and functions. We offer party trays, subs, salads and pizza, sandwich or vegetable platters.
The PIZZA PARTY
$
Pizzas made to order!
CALL
We will make pizzas to suit your tastes and in the right amount for your party or function. Large (16") or small (12") pizzas. Cheese, pepperoni, mushroom, green peppers,onion, black olives, salami, sausage, bacon, ham, and more!
| HOT FAMILY TRAYS (serves 8-10) |   | $ |
| --- | --- | --- |
| Lasagna |   | 29.99 |
| Eggplant Parmigiana |   | 29.99 |
| Stuffed Shells |   | 29.99 |
| Manicotti |   | 29.99 |
| Baked Ziti |   | 29.99 |
| Sausage, Pepper, Onion |   | 29.99 |
| Chicken Wings |   | 31.99 |
| Meatballs (per doz.) |   | 17.99 |
| Chicken Cacciatore |   | 31.99 |
| Ziti with Sauce |   | 19.99 |
| Buffalo Wings |   | 31.99 |
| Chicken Parmigiana |   | 36.99 |
| Chicken Broccoli w/Ziti |   | 36.99 |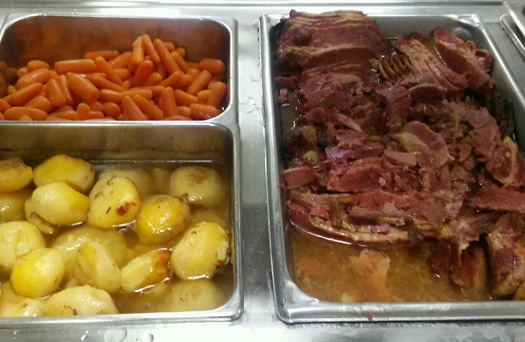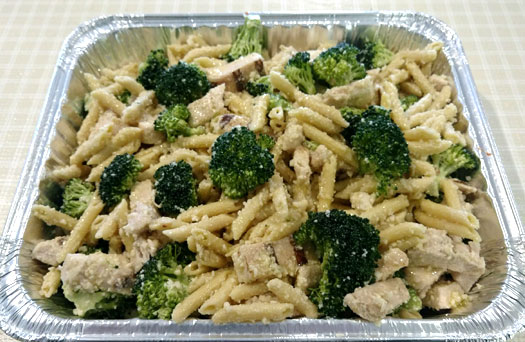 | FAMILY SALADS (serves 8) |   | $ |
| --- | --- | --- |
| Garden Salad |   | 18.99 |
| Greek Salad |   | 27.99 |
| Antipasto Salad |   | 27.99 |
| Chef Salad |   | 27.99 |
| | | |
| --- | --- | --- |
| PARTY SUBS | | $ |
| 5' Subs | | 89.99 |
| Choice of: Ham and Cheese, Turkey, Roast Beef, Italian meat.Garnished with lettuce & tomato | | |
PLATTERS
 
$
 
Italian Platter (serves 20-25)
 
79.99
Imported Ham, Genoa Salami, Imported Style Mortadella, Hot Ham, Pepperoni, American and Provolone Cheese. Includes potato salad, pickles, olives, and rolls
 
 
 
Finger Platter
 
36.99
Assorted: chicken salad, seafood salad, tuna salad, egg salad (per two dozen)
 
 
 
Assorted Sandwich Platter
 
6.99/pp
Assorted Sandwiches on Rye,Wheat, and bulkies with lettuce,tomato, pickles, onions, mayonnaise and mustard on side
 
 
 
Deluxe Platter (serves 20 - 25)
 
89.99
Gourmet Roast Beef,Turkey Breast, Imported Ham, Imported Swiss Cheese and American Cheese
*includes potato salad, pickles and olives, rolls
 
 
TRAYS
$
Cheese Tray
Chunks of assorted cheeses with pepperoni
- Small (serves 20-25)
36.99
- Large (serves 35-40)
43.99
Vegetable Dip Tray (serves 25)
36.99
Assorted vegetables with a sour cream dip